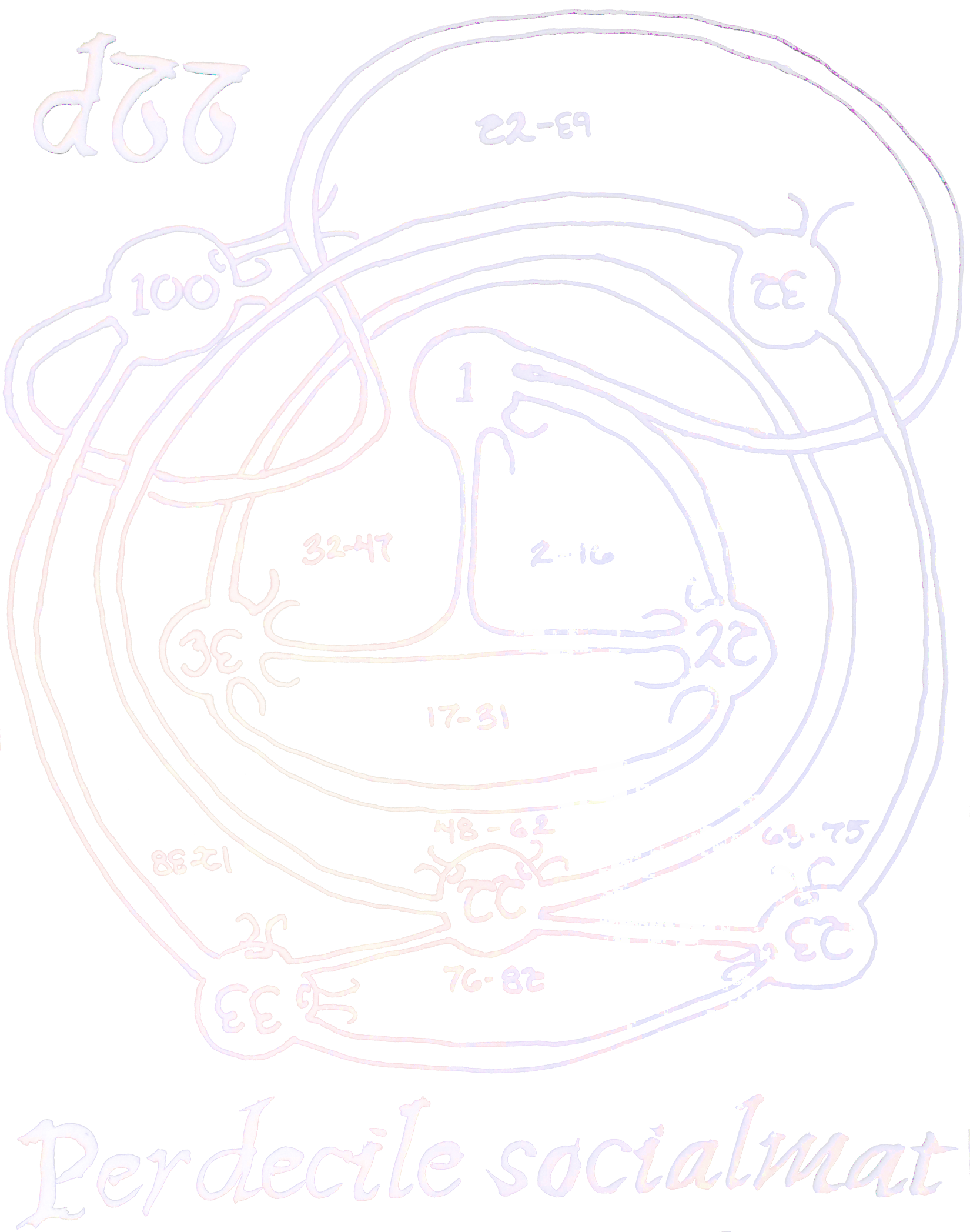 d↊↊ perdecile socialmat
cw: possible readings of the text include implications of the following ― a failed suicide attempt; death by allergy ; threat of dismemberment ; addiction-led self-mutilation ; depictions of ficticious diseases ; depictions of ficticious software viruses installed into ppl ; many, many uncomfortable things body-horror adjacent.

An uncut and cachectic mech rigged to rise to the joyful drum of the Unearthing Jam, which, if you know about the Bring Out Your Dead jam, is kind of like that, but more centred around analogie stuff.

As a year-3 permutation of once-a-year toddle into base 12 gaming, PS base-dives into an off base. Twelve randomly-orienting zones edge the included Perdecile Socialmat, with 500 words of introductory text+figure offered by a half-unsure half-guide near-apology.
If the pdf displays badly with your reader, try opening it in single-page, non-continuous settings or else uploading and reading it via an in-browser app like gDrive.
Thoughts on what I wanted to do with this & where I wanted it to go are explored.
~
"Sad Mandala" title inspired by the track title "Sad Monster" from the FFCC OST by Kumi Tanioka
Purchase
In order to download this base dive you must purchase it at or above the minimum price of $3 USD. You will get access to the following files:
Download demo